Our industry knowledge is branding, drones, Clean Energy and Africa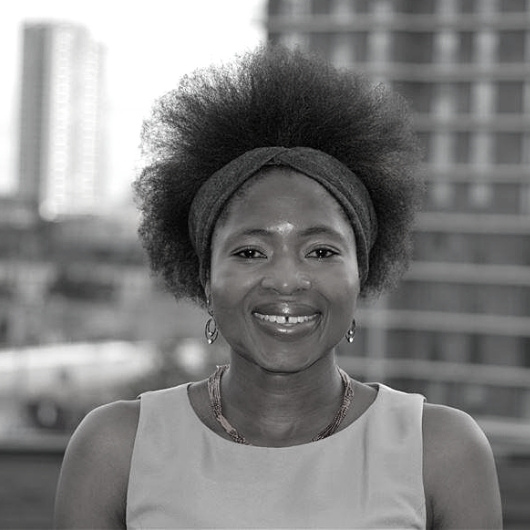 is a holder of a Masters Degree in Sustainable Environmental Management. MyZambia MyAfrica began as Leya's simple dream to serve Zambia in some way many years ago. She has a strong track record in driving policy development at local, national and international levels. Leya has experience in urban regeneration, environmental management and organisational leadership. Her work in corporate brand building is supported by extensive experience in speech writing and public speaking. Leya is deeply passionate about preserving traditional African storytelling. She was born in Zambia and is now based in the UK.
holds a Bachelors of Honours Degree in Economics and Political Science and a Diploma in Mediation. He is an accomplished management consultant with over 32 years' experience in delivering international Trade Missions, leadership training and corporate fund raising. He is an energetic Associate Consultant at CME UK Ltd, which was founded by Mr. Godwin Lewanika. Joel is credited with establishing The African and Caribbean Chamber of Commerce UK, which has business links across the USA, UK, Africa and the Caribbean. He has worked for the Tutu Foundation UK and the Rainbow Push Coalition. Joel has enjoyed developing his role as a television presenter on Africans In London Television. He was born on the Caribbean island of Nevis. Joel is currently based in the UK. 
Joel is available for consultancy in leadership training, corporate fundraising and Executive Coaching. Contact us for more information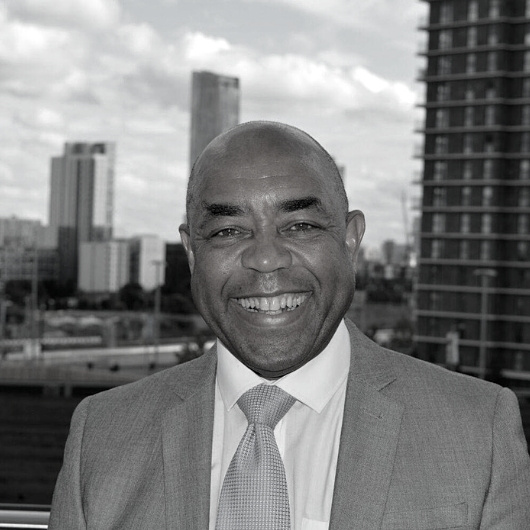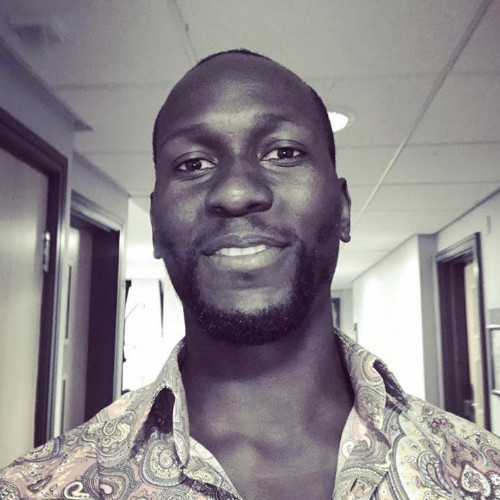 Geographical Information Systems (GIS) Consultant
is the holder of 2 Masters Degrees – in Computer Science from the University of Kent and another in Geographical Information Systems (GIS), from the University of Brighton. He has a proven track record in designing and implementing value-added Information Technology (IT) solutions that enhance corporate brands and drive business growth. He is adept in a multitude of software programmes including Java, SQL, Python, ArcPy and JavaScript. Daniel has a particular interest in environmental auditing, which is a management tool for measuring the adverse effects of specified activities on the environment against set standards. He understands that more businesses are recognising the global power of positive branding and that corporate ethics are scrutinised by customers, investors and regulators. Daniel is a Professional Member of the European Association of Geoscientists and Engineers (EAGE).
Engineer | Renewable Energy and ICT Expert | Author | Public Speaker | BBC contributor
Tony is the Founder and CEO of Renewables in Africa (RiA), a Clean Energy engineering consultancy and media platform, whose vision is to transform Africa and African's lives by leveraging the power of Clean Energy. For a decade, he was employed as a development engineer, project manager, lead consultant and business development manager in several companies in the automotive and the Clean Energy Sector. He has provided technical and design consultancy in many countries, including Zimbabwe, Botswana, Cameroon, Kenya and Ghana.
He has served as an Advisor in Block Chain development projects. He is the author of the book, The Wind Industry Outlook in Africa. Tony has won multiple Awards including African Leadership Impact Investing and he was nominated as one of the 50 Top influential African and Afro-Caribbean leaders in the UK in 2018. He is a regular technical expert on the BBC News Africa show, Questions d'Argent. Tony has also featured on the American broadcasting stations, Voice of America and Emerald-Planet Television. He has reached thousands of lay people, Clean Energy experts and business executives, through his media appearances and international speaking engagements. Tony is a fluent French speaker at a professional level. He is a dynamic orator who has taken part in a multitude of investment round tables. Tony is based in the UK.
Brand Strategist | Certified Social Media Analyst | Certified Executive Coach | Author | Public Speaker
Lily Naadu (Yeboah) Mensah
Having worked for over 15 years with corporates and Non-Governmental Organisations from Accra (Ghana), to London, to Florida's Space Coast, Lily has learned that being quirky is actually a good thing. This has allowed her to use her entrepreneurial flair for socially-conscious initiatives that make a positive contribution to clients and to society. For Lily, just because something has not been done, it does not necessarily mean that it cannot be done. Her true joy is to use her experience in strategy development, branding and image consulting to create powerful, viable and visible results. Her combined skill-set has led her to an exciting and growing niche – personal branding for the mature woman. Lily works with her clients to explore innovative tools, models and platforms, including social media, to keep their brands fresh and relevant. She has enjoyed her stint on the Tea with Lily Radio Show. Her industry knowledge includes corporate fund raising and Corporate Social Responsibility (CSR). She is a fervent Arsenal football fan, a jazz lover and an occasional Disc Jockey at family soirees. Sassy, spirited and quirky, best describes Lily Mensah. Lily is based in the UK.
Licensed Drone Expert | Electronic Engineer | Trainer | Youth Advocate
Subi is the founder and Director of iDrone Services Limited in Zambia, which was established in 2016. iDrone Services was the first commercial drone provider in Zambia which was licensed for commercial operations by the Civil Aviation Authority (CAA).
The mandate of the CAA is to regulate the Zambian Aviation industry. To date, only a handful of licences have been issued by the CAA. Subi has also been certified in RPAS operations by ActionDrone Inc., (USA); SlantRange Inc. USA; Airinov, France and by The Technical Centre for Agricultural and Rural Co-operation (CTA).
His goal is to spark a paradigm shift regarding the unlimited potential of drones on the African Continent. iDrone Services' primary market is precision agriculture RPAS services carrying high-resolution multi-spectral, thermal camera and crop sprayers with the purpose of increasing crop yield. In Zambia, for instance, there is a reluctance to adopt drone and precision farming technology because of cultural beliefs and traditional practices. Also, farm labour is cheap, compared to developed countries.
Subi's Corporate Social Responsibility (CSR), and his contagious passion for the youth of Zambia, culminated in him launching the pilot project iDrone4Ag. The project aims to give youth hands-on training on operating commercial drones. The overall objective is to contribute to the movement that seeks to promote the economic benefits of being a millennial agri-entrepreneur on the African Continent. In addition, Subi is working in collaboration with the University of Zambia on the Zambia Flying Labs venture, whose vision is to build capacity in robotics and Artificial Intelligence (AI) technologies to solve global problems locally.  He is the true epitome of a visionary leader who thinks globally and acts locally. Subi is based in Choma, Southern Zambia.
We have now reached the tipping point.
We warmly invite you to join our mission